Are you looking to improve the appearance of your teeth and smile without breaking the bank? If so, you should consider SmileFast. This innovative cosmetic smile makeover can help, whether you only need a minor smile enhancement or a complete cosmetic transformation. SmileFast can help you affordably achieve the smile of your dreams.
SmileFast involves three different kinds of modern dentistry: composites, ceramics, and orthodontics. This cutting-edge system helps with: 
Worn-down teeth
Overly small teeth
Gaps in teeth
Crowded teeth
Front teeth bonding
Upper teeth that overlap
You can actually begin the SmileFast treatment process by taking a photo of your teeth and completing a smile appraisal form. You would then take part in a consultation with your dentist. They will use your photos and records to formulate a smile makeover plan using 3D planning technology.
Next, your dentist will go over your treatment options to help you achieve the smile of your dreams. SmileFast is a minimally invasive treatment that can be completed relatively quickly. In fact, many patients getting composite smile makeovers find that the process takes under one hour.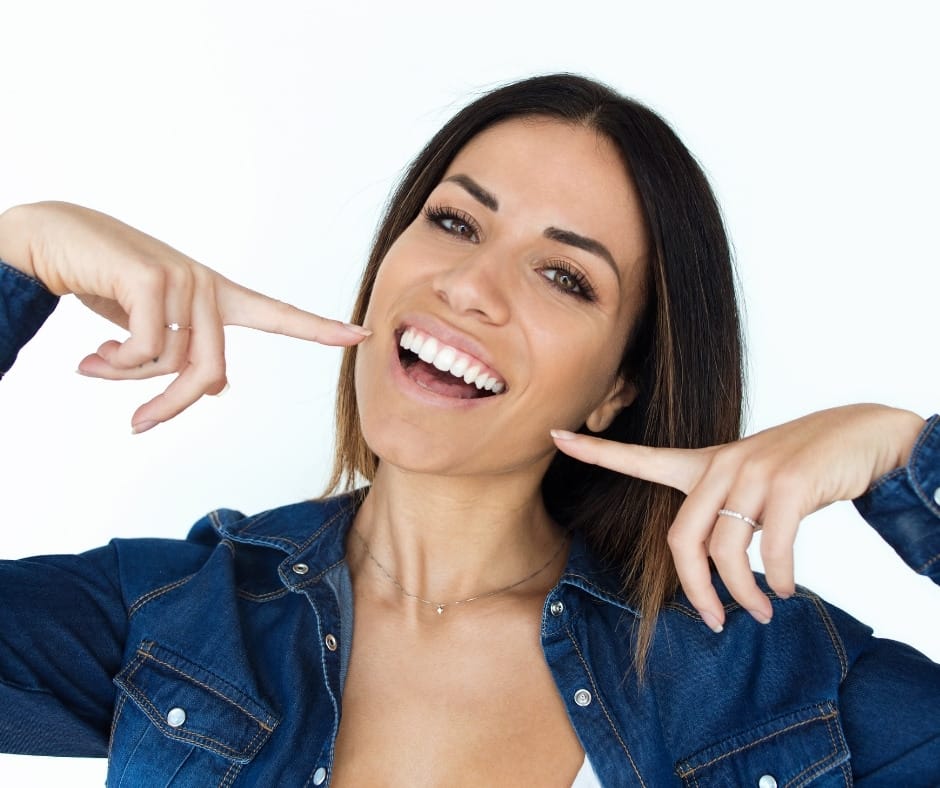 Minimally invasive: Composite smile makeovers do not require drilling.
Fast treatment: Most procedures take no longer than two hours.
Affordable: SmileFast is less expensive than conventional porcelain veneers.
Here are some frequently asked questions about SmileFast:
How is SmileFast different?
SmileFast cosmetic treatments involve the use of a special stent, allowing six composite veneers to be placed on anterior teeth in only one appointment. This represents a revolutionary design that can be quickly implemented and is long-lasting.
What makes the stent superior?
The stent your dentist uses with SmileFast is pre-separated, meaning that only one application is required to place it over your front six teeth. There is no risk of composite resin attaching to the teeth.
After placement, all that is needed is good cleaning and polishing. In comparison to conventional treatments that can last over three hours, this process takes about one hour.
How is the composite better?
SmileFast treatments incorporate high-quality composite for the creation of outstanding smile makeovers. The composite is a special formulation designed for restoring front teeth.
Will I be able to eat whatever I want?
After a smile makeover, it is recommended to eat soft foods for about two weeks while getting accustomed to the new shape and feel of your teeth. Avoid the following foods during this time:
Red wine.
Coffee and tea.
Take care when eating hard foods like pizza crust or candy.
A good rule of thumb is that if it would stain a white t-shirt, it could stain your veneers.
How should I care for my SmileFast makeover?
It's a good idea to visit your dentist for routine checkups twice annually. In some cases, patients may be advised to wear a night guard over their teeth at night to protect them from possible damage, particularly if it is known that you grind their teeth at night.